Curvilicious
An Urban Curvz annual tradition Co-hosted by We Should Know Each Other
November 17, 2012 @ The Auburn Saloon
Get to know the Urban Curvz staff and Board of Directors at a FUN-raising meet & greet and dance party at the Auburn Saloon. Look forward to contests, prizes, and more at our 6th annual Curvilicious party!
Part I @8:00 pm: Get to Know Urban Curvz — Buy a cocktail and chat with the Artistic Team and Board of Directors with a special presentation about our upcoming season. Games, prizes and more!
Part II @10:00 pm: Dress-Up Dance Party with DJs from Girls On Decks DJ Collective. Dress as your favorite female hero and dance the night away in celebration of the women who inspire us to do what we do. (Costumes are not mandatory, but fun! There will be costume prizes.)
Admission by Donation.
View our Curvilicious event page for directions.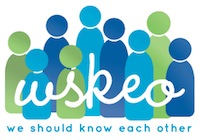 'We Should Know Each Other' is a crossroad of communities. It invites people to stretch the limits of their social circles and enhance their thinking with a diversity of new ideas and perspectives. It provides a safe and welcoming space for viewpoints to collide in unexpected ways, and for creative sparks to fly.

Since 1993, the Auburn has been the social centre for actors, musicians, designers, writers, dancers and artists who make their home in Calgary …as well as for those visiting from across the country and around the world. It's where emerging artists  mingle with mature professionals; where you might find an award-winning playwright chatting with an internationally renowned dancer. An active supporter of local artists especially,   Jesse Glasnovic, your genial host, has become an integral part of Calgary's vibrant arts scene.
We won our GIGYYC campagin! Special thanks to our funders at Calgary 2012.

Back to current season.